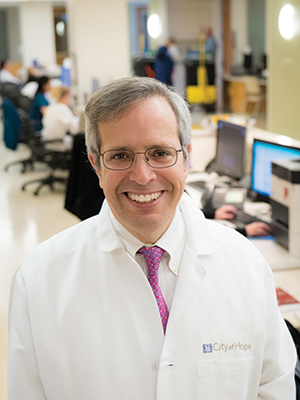 During the year I was president of the American Association for Cancer Research (AACR), from April 2017 to April 2018, I witnessed incredible progress in cancer research and care. In 2017, the U.S. Food and Drug Administration approved 15 new anticancer therapeutics, two of which are CAR-T cell therapies—revolutionary treatments that use genetically engineered immune cells from a patient's own body to fight cancer cells. More groundbreaking treatments are on the way.
Despite this progress, cancer still has a disproportionate impact on disadvantaged and minority groups. In the U.S., black men face more than double the rate of death from prostate cancer than men of other racial and ethnic groups. Hispanic children remain 24 percent more likely to develop leukemia than non-Hispanic children. Women of low socioeconomic status with early-stage ovarian cancer are 50 percent less likely to receive recommended care than women of high socioeconomic status.
The National Cancer Institute defines cancer health disparities as "adverse differences in cancer incidence (new cases), cancer prevalence (all existing cases), cancer death (mortality), cancer survivorship, and burden of cancer or related health conditions that exist among specific population groups." Many complex and interrelated factors contribute to disparities in cancer health outcomes, both in the U.S. and globally. These include access to and use of health care, clinical trial participation, cultural beliefs and even genetics. Other factors include age, disability, education, ethnicity, gender, geographic location, income and race.
Throughout my term as AACR president, I raised the issue of cancer health disparities as something we can and should address. I called for an assessment of the scientific questions we must answer so that all patients can benefit from research and treatment breakthroughs, regardless of race or socioeconomic background. We owe it to all cancer patients to succeed in these efforts.
As an example, at the Tenth AACR Conference on The Science of Cancer Health Disparities in September 2017, I announced the 2020 by 2020 initiative, a collaborative effort to sequence 2,020 cancer genomes from African-American cancer patients by the year 2020. One of the partners in this initiative is the AACR Project Genomics Evidence Neoplasia Information Exchange (GENIE). Project GENIE will provide the genomic data generated through the 2020 by 2020 initiative to publicly accessible cancer genome registries for the benefit of researchers interested in studying cancer and cancer outcomes in African-Americans. Such research has the potential to deepen our understanding of the causes of cancer health disparities in this population and expedite the development of strategies to address this daunting public health challenge. Large-scale sequencing began this year.
I have worked with AACR leadership, including CEO Dr. Margaret Foti, to make addressing cancer health disparities a top AACR priority. As a result, the AACR Annual Meeting 2018, which took place in April, featured new sessions on disparities. Cancer health disparities have also been highlighted in the AACR Cancer Progress Report 2017 and will be an important part of the 2018 report. The AACR will continue to increase its commitment to addressing this critical issue, with more groundbreaking disparities-related initiatives in the works.
The cancer research community has been making unprecedented strides toward finding cures and improving the lives of cancer patients. We must now ensure that we also address the impact cancer has on disadvantaged groups. For more than 110 years, the AACR has been committed to preventing and curing cancer through research, education, communication and collaboration. This year, I call on my colleagues in the cancer research community to commit to putting an end to cancer health disparities wherever they exist. Cancer patients and their loved ones are counting on us.
Cancer Today magazine is free to cancer patients, survivors and caregivers who live in the U.S. Subscribe here to receive four issues per year.