A THYROID CANCER DIAGNOSIS WASN'T ON MY BUCKET LIST, and when I got the news, I was sure I would be navigating the journey alone. When I was diagnosed, I was confused, only somewhat understanding, yet not fully comprehending, what had just been handed to me. I knew I had a potentially deadly disease in my neck, but I felt fine and had no symptoms. I blindly believed I would be OK and nothing would change. I would get the necessary surgery to take out my tumor and move on with my life.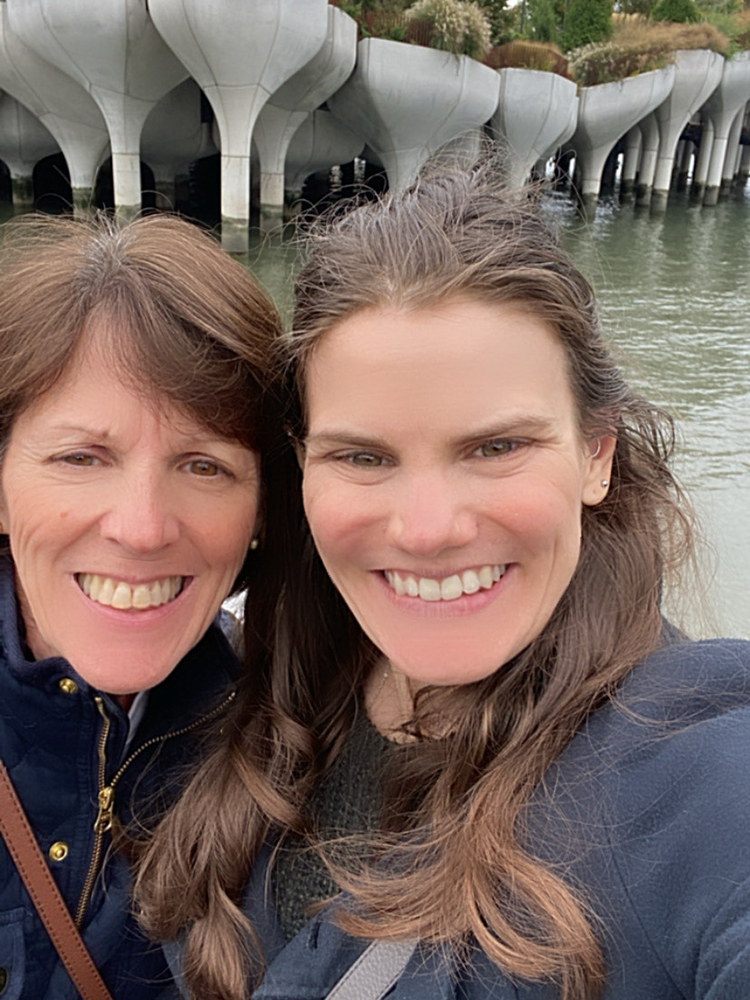 After surgery to remove the tumor, however, I learned the cancer had metastasized, and my journey wasn't over. I was devastated to learn I would need more treatment, including another surgery and radiation. But I had the support of my family behind me, and if I could get through the first part of treatment, I could get through this part too. What was unsettling, however, was the lack of information provided by my care team about support groups, where patients like me gather, either in-person or online, to talk about their experiences.
Luckily for me, I worked at a hospital, and one of the nurses I know there urged me to check out a program called Life With Cancer. The program offered support groups, nutrition and exercise classes, and seminars on different topics for patients with various types of cancer. I was curious why neither my surgeon, who performed both of my surgeries, nor my endocrinologist, who would be following me for the rest of my life, mentioned this community.
Lessons I've Learned in Cancer Support Groups
Your experience is your own and no one can take that from you.
Every feeling you have is valid.
There are no stupid questions.
You're bound to a new community, a second family, for life.
There is always someone willing to listen.
It was only at the end of my treatment that I began looking into other support groups like those offered by Life With Cancer. I'm a fairly independent person, but when I met other people in these groups, I began to realize how much I needed them. I remember attending my first in-person support group run by ThyCa, the Thyroid Cancer Survivors' Association. We sat in a circle, introduced ourselves and told each other about our diagnoses: the type and stage of our cancer, when we were diagnosed, what our treatment plan was, where we were being treated, and so on. I felt like I had found my place, a safe space where I could share my story and how I was feeling and not be judged or given unsolicited advice.
After success with in-person groups, I researched online groups I could attend from the comfort of my home. Because I was diagnosed at age 27, I was considered an adolescent and young adult cancer patient (AYA), a category for people diagnosed with cancer between the ages of 15 and 39. I found several organizations that offered AYA support groups, including Elephants and Tea, Cactus Cancer Society (formerly Lacuna Loft), the Smith Center for Healing and the Arts (for those who live in the Washington, D.C., area), and Our Odyssey (specifically for AYAs with rare diseases, including rare cancers). I began attending the support group meetings, sharing my experiences and hearing other people's beautifully painful stories, crying along with them and experiencing feelings I had never felt before. I learned how others discovered and processed their diagnoses and how they coped. I understood that I was not alone.
Cancer Today magazine is free to cancer patients, survivors and caregivers who live in the U.S. Subscribe here to receive four issues per year.