An arrow that points in opposing directions may seem like a mystifying symbol for a patient advocacy training program. However, over the past 20 years, a two-directional arrow nestled tightly between two words in the name of the American Association for Cancer Research Scientist↔Survivor Program (SSP) has become a mark of collaboration between scientists and patient advocates.
The SSP, which has trained more than 500 patient advocates, is celebrating its 20th year at the American Association for Cancer Research Annual Meeting 2018 in Chicago April 14-18. Over the years, patient advocates—whether serving on research review panels, rallying at Capitol Hill or offering their perspectives to reshape clinical trial designs—have emerged as powerful allies of research progress.
"At the time that we set up the program, it was clear to many of us that to conquer cancer,​ it would require everyone. It would require scientists working with survivors, working with the private sector and the advocacy community, so we had one voice," says Anna D. Barker, who conceived the program during her first years chairing the AACR's Public Education Committee (now the Science Policy and Government Affairs Committee). Barker, who has served as the SSP chairperson since the program's beginning, envisioned efforts that would help researchers and patient advocates appreciate and learn from one other.
Each year since 1998, the AACR has selected between 30 and 40 patient advocates, many of whom are cancer survivors themselves, to participate in an intensive four-day program. During the AACR Annual Meeting, these advocates, representing various cancer types, backgrounds and geographic areas, meet in groups to talk about what they've learned and to answer a general research question posed to each group at the meeting's outset. Groups present their answers to the questions at the SSP's closing dinner. Participants also share their personal advocacy efforts in poster presentations and attend smaller sessions with preeminent researchers who break down research in easy-to-understand terms.​​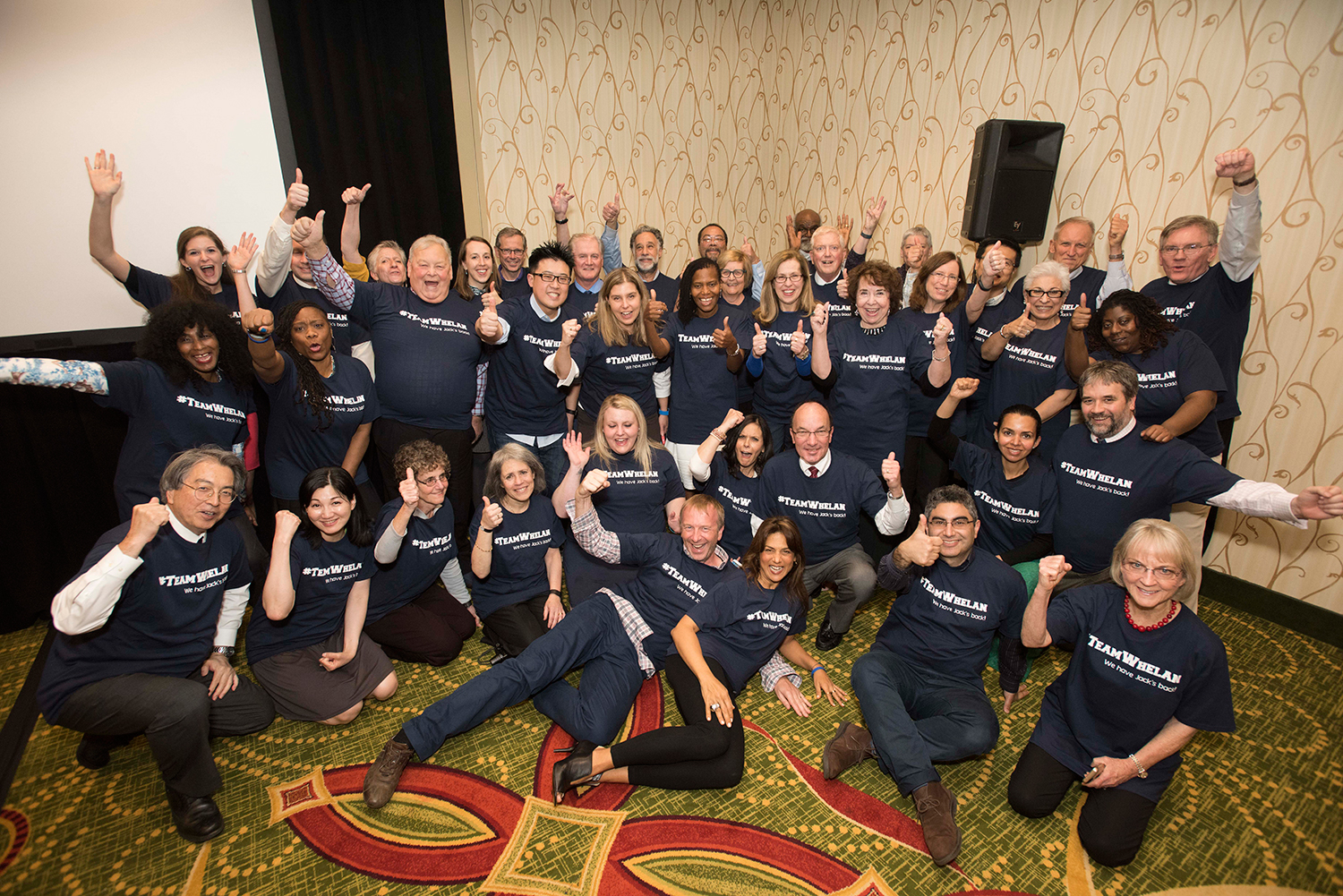 "It's a jammed-packed program," says Karen Russell, who coordinates the program for the AACR and is usually the first person patient advocates see when they arrive to sign in for the advocacy program. "Advocates are runni​ng from conference sessions, networking and preparing their final presentations. They have a lot to learn and fit in, and each class has its own personality."
Two mentors, one an advocate who has graduated from a previous SSP and the other a scientist, are assigned to guide each group. The mentors provide direction to advocates, who choose from hundreds of scientific presentations they can attend in addition to participating in the SSP agenda.
The interactions with advocates give scientists a broader perspective as well. "You'd be surprised by how many of our younger mentors have said that this has been one of the most important aspects of their attendance at the meeting, but also in their entire education around cancer," says Barker, who carries multiple titles at Arizona State University in Tempe, including director of the National Biomarker Development Alliance, director of Transformative Healthcare Knowledge Networks, co-director of Complex Adaptive Systems and a professor in the School of Life Sciences.
Over the years, the SSP has made some tweaks to further advance collaboration. For example, Russell notes, about five years ago advocates started presenting their posters in the same space as researchers who present posters on their scientific findings. Another change has been the emphasis on group presentations about a broad scientific question, which helps to foster teamwork and to move participants beyond a single cancer type or advocacy focus. "As a consequence, I can give these groups questions to go out and study the science that is going on at the Annual Meeting and have them come back and talk not about their cancer but cancer overall and the progress overall," says Barker.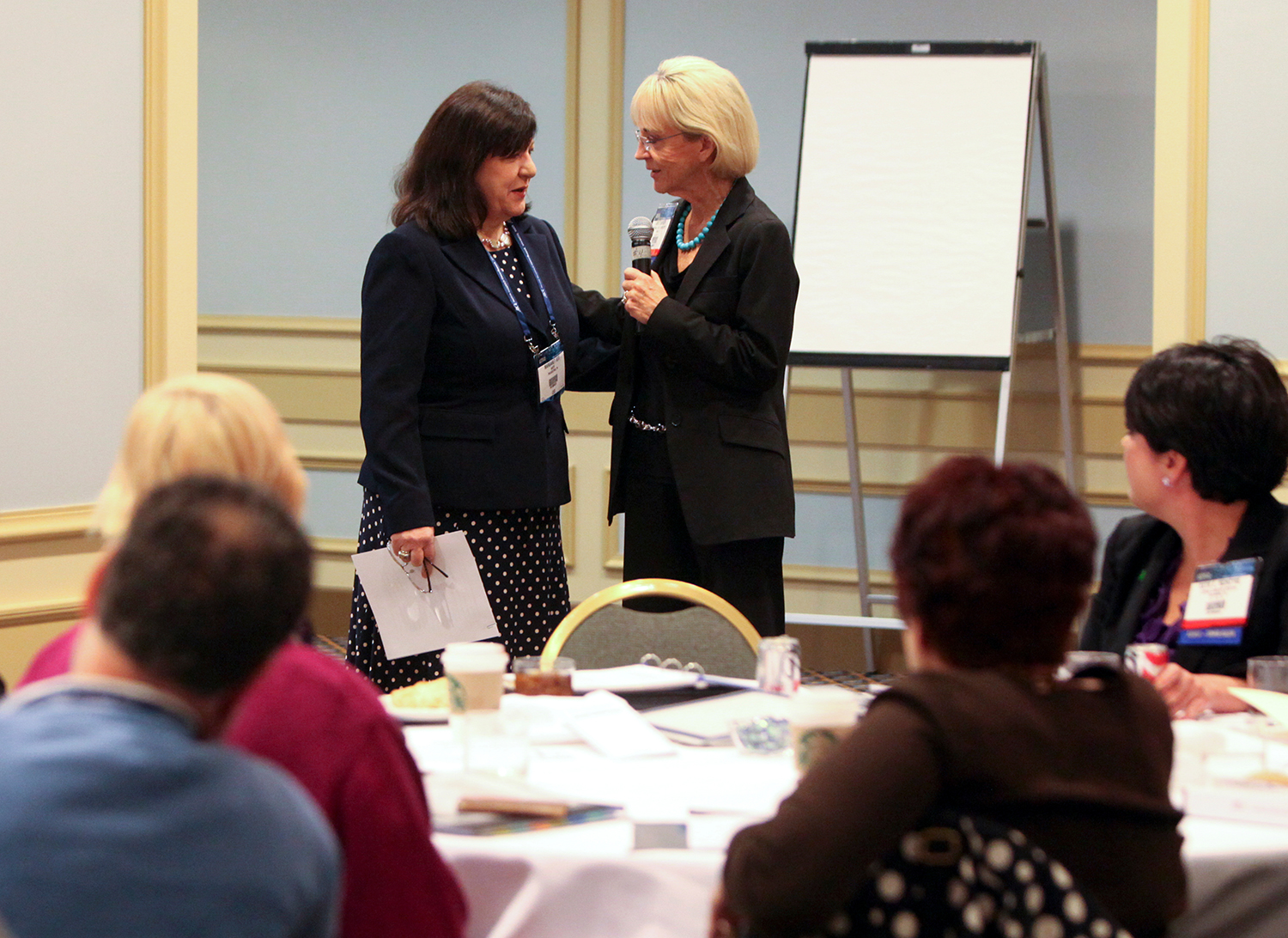 The power of advocacy continues to gain momentum, says Barker, who explains how patient advocates are now shaping research initiatives in new ways. Referring to her time as deputy director of the National Cancer Institute from 2002 to 2010, Barker says, "I don't think a single major program was developed during my time there—so almost 10 years—that … did not include a patient advocate. They always included a patient advocate or two. And almost all of them … were trained in the SSP program."
​Margaret Foti, AACR chief executive officer, says one can't overestimate the SSP's impact on advocates and the wider research community. "The broad vision of the program was to really bring together scientists and patient advocates to discuss issues in the field and to really forge new partnerships and collaborations across these, at that time, very different communities," Foti says. "To bring the two of them together has been an amazing thing for the field. That's why I've always been impressed with this double arrow going back and forth, which really was Dr. Barker's idea. She knew that there would be an impact on both constituencies and [that] certainly has been that case."​​
Cancer Today magazine is free to cancer patients, survivors and caregivers who live in the U.S. Subscribe here to receive four issues per year.