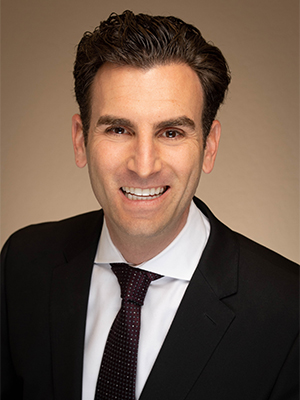 I'm being treated for ovarian cancer and thinking of changing jobs. What should I keep in mind as I leave my employer's health insurance?
ADAM SPIEGELMAN: In 2016, one of my three sons was diagnosed with a brain tumor at age 10, and it turned our world upside down. Fortunately, we had a good group health insurance policy through my employer at the time, so we had choices. We were able to interview surgeons, oncologists and other specialists at multiple hospitals. We had a travel benefit to help with lodging while he was undergoing treatment out of state.
Later, I made the decision to change jobs and become self-employed. My son still was undergoing treatment, and we opted for COBRA continuation coverage, which permitted us to pay for my employer's health plan for 18 months, the maximum time allowed. When we needed to find a new plan, it was very challenging to find an equivalent policy that wasn't going to leave us bankrupt.
Ultimately, we found one that's almost as good as my old health plan, but it costs a lot more in premiums every month. We made the decision to continue with insurance that would allow us more choices rather than one that would cost less. If I had realized how difficult it would be to change plans or find one of the same caliber, I might have handled things differently.
When thinking about changing employers in the midst of a major health event or crisis, my recommendation is to thoroughly study your current health insurance plan. Call your health insurance administrator or human resources representative. Make sure you understand your benefits and know how to take advantage of all that is offered. If your job doesn't offer good coverage, then it might make sense to begin looking at what else is available to you. Ask your employer if they would contribute toward another plan.
Another thing to consider if you are thinking about a job change is timing. When I changed jobs, we had met our deductible, which meant insurance would have covered most of the medical costs for the rest of the year. But it turned out that this didn't carry over to the new plan, and there was nothing we could do about it. Some plans allow previously met deductibles to be carried to the new plan and others don't. That can mean thousands of dollars, which we learned the hard way.
In my role as a pro bono financial planner for Family Reach, many of the families I work with qualify for Medicaid. These options offer decent health care coverage, although there may not be as many choices about where to have treatment. If you won't have insurance through an employer, it's important to consider what you'd be eligible for based on your income or other factors. Healthcare.gov is a good resource, where you can find and compare plans from different providers and see if you are eligible for subsidies that bring down the cost of monthly premiums. You may also be able to take advantage of other resources for people with cancer to help with costs.
CONSIDER YOUR FINANCES // Family Reach provides financial coaching for families facing a cancer diagnosis. // The American Cancer Society has resources for understanding health insurance options and laws.
When should I speak to my child about a family cancer predisposition?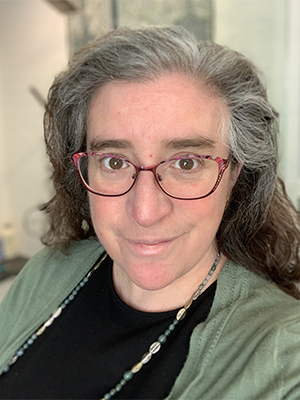 ALLISON WERNER-LIN: There is no one right time or right way to talk with children about cancer risk. These conversations vary based on what's happening in family life, your child's developmental stage and how ready your child is to understand cancer risk. These conversations are also shaped by your family's cultural background, comfort discussing medical information and feelings about your own risk.
Conversations will change over time as your children grow, consider new questions and become ready for more information. In my work, I distinguish between conditions that might result in a cancer diagnosis in childhood versus adulthood. This shapes when information is needed. In the case of childhood cancer risk, if a sibling is ill or a child is undergoing regular cancer screening, parents may consider having conversations earlier and more often, so that children understand doctor's visits and tests.
When a diagnosis is expected later in life, parents often postpone conversations since children cannot take action to combat cancer risk. I always recommend, however, that parents not delay conversations even in the context of adult cancer risk. This approach builds trust with your children.
Consider how you're feeling about your family's cancer risk before you open a dialogue with your child. This will help you attend to your child's reactions rather than your own. When parents are still coming to terms with the family's risk, they may try to downplay the child's worry to protect the child. This approach often helps parents more than children.
Children cope best when they have developmentally appropriate information about what is happening or what may happen in the future. By bringing up important topics, we teach children that they can ask us hard questions and that we will find them answers. Children will take their lead from you. Rather than waiting for them to ask questions, approach your children early to show them that you welcome these conversations. Listen for their concerns—sometimes questions about who is going to get sick are the child's way of asking who will take care of them. Be sure your child knows they will be taken care of no matter what.
Parents often struggle to anticipate and prepare age-appropriate answers to their child's questions. Honesty is critical to maintaining open communication with your child, and this includes telling your child you do not know the answer to a question. Tell them you'll find out and then make a point of getting back to them in a timely manner. This shows children that their questions are important and worthy of response.
Children who learn about their family's risk of cancer may feel they are different than other children. Make sure they know that they can still run, play, laugh, build friendships, go to school and play sports. Tell them it's OK to feel scared, that sometimes you feel scared, too, and that you will do all you can for them and you to stay healthy and well.
If you need extra support, consider connecting with a mental health provider to help you understand and respond to your children's concerns. You can also find resources from organizations and in social media venues that support families with cancer risk predispositions.
TALKING TO KIDS ABOUT HEREDITARY CANCER // The Centers for Disease Control and Prevention has advice on talking to family members about a BRCA mutation. // Dana-Farber Cancer Institute offers recommendations about how to talk to kids about genetic test results.
I feel like I'm giving up by pursuing professional caregiving for my mother with cancer. How can I address this?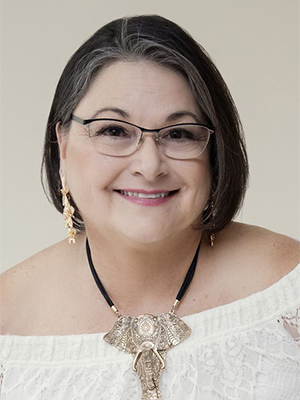 DEBORAH PAUSIG: This question is something I asked myself as a primary caregiver for my husband, who had Huntington's disease. Though not cancer, Huntington's disease is a rare, inherited disease that causes the progressive breakdown of nerve cells in the brain ultimately resulting in the need for full 24/7 care. The course of his illness was long and difficult. During the last seven years of the disease, my kids were 8 and 10, and I was working full time. I needed help, but I refused it because I thought I could do it all, to my detriment. I suffered caregiver burnout and learned a huge lesson. By the grace of God, I recovered with therapy and support and by allowing others in.
Many caregivers think that they alone can give the best care for their loved one. But what is not realized is how much it takes away. Many people take such good care of a loved one that they let themselves fall by the wayside. If I could do it again, I would ask for help earlier, but I needed to learn it myself. After my husband died, my mother was slowly dying with cancer. During her last months of life, I made a big decision: to be her daughter and not her caregiver. It made all the difference in the world. I could be with my mom as her daughter to enjoy the simple things in life like rolling cookie dough into balls. We had quality time together because I didn't have to worry about the personal care aspect. It brought joy to our relationship.
When you are looking for a professional caregiver, trust is an important factor. I didn't know about home care agencies and had to do some research. Ask around. Word of mouth referrals often are the best way to find good care. Think about what it is that you need. Does your loved one need a companion or someone to run errands? Do they need help with dressing and bathing? These are different levels of care that require different certifications.
You'll want to know how professional caregivers are vetted and whether they are insured. Check the turnover rate in the agency. Find out how their employees are trained. Once you find the right agency, you will have peace of mind, and that's a beautiful thing.
This isn't an easy decision, but the most important takeaway from my own experience has been the relationship piece. Bringing in professional help will free you up to be the spouse, the partner, the parent or the child, and not the caregiver. It can help you to retain the relationship you have and make the most of the time that you have with your loved one.
PURSUING PROFESSIONAL CARE // National Association for Home Care & Hospice has a checklist of questions to ask home care providers. // Cancer.net says that looking for professional help is a sign of strength, not weakness.