CYNTHIA ROYAL SIMS, ​a 55-year-old minister who lives in Manassas, Virginia, didn't want the chronic back and leg pain she had been experiencing to stop her family from going to Walt Disney World in September 2015.
"I just didn't want to ruin the vacation, so I hid the pain as much as I could," Sims says. But when her family arrived in Orlando, Florida, Sims' discomfort intensified. She needed a wheelchair to get around the amusement parks. Three days into her trip, she was admitted to the local hospital, but the doctors couldn't figure out what was wrong and discharged her before the vacation was over.
When she returned home, Sims was still in excruciating pain. Her family doctor, noting elevated concentrations of monoclonal protein on her blood results, told Sims he suspected she had multiple myeloma. Sims had never heard of it. The doctor sent her to get a bone marrow biopsy, which confirmed his suspicions.
Multiple myeloma is a type of blood cancer that forms in the plasma cells in the bone marrow. In someone with multiple myeloma, cancerous plasma cells produce abnormal antibodies that build up in the blood and urine. The myeloma cells produce factors that stimulate a group of cells called osteoclasts to break down bone, causing bone lesions, weakness and fractures. These antibodies can escape into the rest of the body, damaging organs. Multiple myeloma cells also increase the risk of infection by crowding out the healthy plasma cells that make infection-fighting antibodies.
Multiple myeloma is incurable, but treatments can offer periods when the cancer is controlled or undetectable. Still, even patients with the disease who have complete responses will experience relapses—often multiple times. "We hope that they don't for a really long time, but the expectation is that this will be a chronic disease that will have to be managed over a patient's lifetime," says Rebecca Silbermann, a hematologist-oncologist at Oregon Health & Science University's Knight Cancer Institute in Portland. Thus, the goal of treatment is "to get rid of as many myeloma cells as efficiently and as fast as you can without hurting the person," and then to maintain that response as long as possible, Silbermann says.
Bringing Cancer Under Control
After having her bone marrow analyzed, Sims learned her type of myeloma was high risk. For the 15% of newly diagnosed patients who fall into this category, the cancer is more likely to relapse quickly than in patients who are standard risk.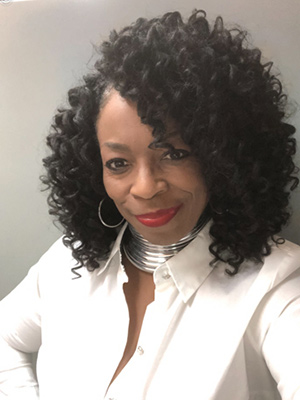 Sims started treatment with a two-drug combination: the targeted therapy Velcade (bortezomib) and the steroid dexamethasone. In August 2016, she had an autologous stem cell transplant, a procedure that involves extracting and freezing stem cells from the patient's blood, treating the patient with high-dose chemotherapy to kill myeloma cells in the bones, and then injecting the stem cells back in the body. After her transplant, Sims started maintenance treatment with Revlimid (lenalidomide).
Stem cell transplants remain the standard of care for newly diagnosed multiple myeloma, but they can have serious side effects, including increased risk of infections. Following stem cell transplants, patients often need blood transfusions because the high-dose chemotherapy used before the transplant stymies blood cell production. Sims needed several blood transfusions in the weeks after her stem cell transplant while she waited for her new stem cells to engraft and start producing blood cells. She also had a fever, a sign of infection that led her to the emergency department.
"Even though transplants absolutely have side effects, we still think it's worth it for patients to do it because the studies support better survival and better quality of life if you go through a transplant," says Natalie Callander, a multiple myeloma specialist at the University of Wisconsin Carbone Cancer Center in Madison.
Candidates for stem cell transplants need to be healthy enough to withstand high-dose chemotherapy and the stem cell transplant itself. Patients over 65 may not be eligible to receive a transplant if they have other serious health conditions, although different institutions have different cutoff ages and some will consider giving transplants to any patient who is fit enough, says Callander. This can be especially challenging since the media​n age at diagnosis for multiple myeloma is between 66 and 70 years—with only about 37% of patients being younger than 65. However, research shows that older patients who are fit should still be considered for stem cell transplants, Callander says.
Regardless of whether they are candidates for receiving a transplant, people with multiple myeloma generally start treatment with a combination therapy that includes a proteasome inhibitor, an immunomodulatory drug and a corticosteroid. A common first-line treatment for newly diagnosed standard-risk patients includes the proteasome inhibitor Velcade, the immune-modulating agent Revlimid and the steroid dexamethasone, abbreviated as VRd. Once the cancer is in check, additional therapy might include Revlimid for standard-risk patients or proteasome inhibitors, such as Velcade or Kyprolis (carfilzomib), if the multiple myeloma is high risk.
Drug combinations can also provide long-lasting treatment responses, and some patients whose cancer is brought under control with these drugs may even consider having their stem cells frozen and deferring transplantation until relapse. However, stem cell transplants remain the standard of care for the initial treatment of multiple myeloma.
Clinical Trial Considerations
Some people with multiple myeloma choose to enroll in a clinical trial.
People with multiple myeloma, no matter whether th​ey are newly diagnosed or have refractory disease, should take time to explore participating in clinical trials, experts suggest.
"There are a lot of myths about clinical trials, like that they are a last resort," said Meredith Barnhart, past director of the Leukemia & Lymphoma Society's Information Resource Center. Barnhart, who died unexpectedly a week after her interview with Cancer Today, stressed that even newly diagnosed patients may choose clinical trials to access new drugs or drug combinations.
Another myth about clinical trials is that participation means some patients will get a placebo, Barnhart said. In fact, in most clinical trials, participants not receiving the experimental treatment receive the standard of care.
People who decide to take part in clinical trials need to meet certain eligibility criteria, and patients must weigh the potential benefits and downsides. The latter could include additional risk, an extra time commitment or added travel cost if there isn't a clinical trial site nearby. The burden on caregivers should also be factored in.
Clinical trial navigators, such as those available through the Leukemia & Lymphoma Society or the International Myeloma Foun​dation​, can help patients identify what trials they qualify for and what they might involve.
Weighing the Options
When multiple myeloma relapses, physicians typically turn to previously prescribed drugs or new ones from the same drug classes. In addition, new classes of drugs have been approved by the Food and Drug Administration (FDA) in the past five years for multiple myeloma that has developed resistance to standard treatments. Some of these drugs are also making inroads as first-line treatments. For example, Darzalex (daratumumab), a monoclonal antibody that targets a protein called CD38 on the surface of myeloma cells, was first approved in November 2015 to be used in patients who received three prior lines of treatment, including with a proteasome inhibitor and immune-modulating agent. But now Darzalex is approved as a first-line treatment for stem cell transplant-eligible patients in combination with other standard treatments.
Blenrep (belantamab mafodotin-blmf), which the FDA approved on Aug. 5, 2020, represents another new option for patients whose cancer has relapsed or no longer responds to treatments. Known as an antibody-drug conjugate, Blenrep combines a chemotherapy with a monoclonal antibody that binds to the BCMA antigen on myeloma cells. The study leading to the drug's approval was published in February 2020 in Lancet Oncology. In the phase II trial of 196 patients with relapsed or refractory multiple myeloma, 31% of participants had an improvement in their disease. Of these responders, 73% had a response lasting at least six months.
In addition to exploring FDA-approved treatments, patients may have other options, including undergoing a second stem cell transplant or joining a clinical trial. Given that Sims' high-risk disease made it likely that it would relapse, she joined a clinical trial using a type of adoptive cell therapy in which T cells were harvested from her bone marrow and then grown in large numbers in the laboratory. She then received an infusion of the cells, called marrow-infiltrating lymphocytes, a day after receiving her autologous stem cell transplant in August 2016.
Another adoptive cell therapy approach that is being studied in clinical trials is called chimeric antigen receptor T (CAR-T) cell therapy. In CAR-T cell therapy, a patient's T cells are extracted from the blood and then genetically modified in the lab to add receptors that bind to antigens on cancer cells. These modified cells are infused back into the patient with the goal of attacking cancer cells.
"It's exciting for the patient communities we serve because we have all these good options coming in, compared to just 20 years ago, when patients were unfortunately dying within two to three years after diagnosis," says Faiz Anwer, a hematologist-oncologist who specializes in multiple myeloma at the Cleveland Clinic.
Focus on Disparities
African Americans have higher incidence of multiple myeloma than whites but are less likely to get certain treatments.​
African Americans and Hispanics with multiple myeloma are less likely to receive autologous stem cell transplants and novel combination therapies than white patients with multiple myeloma, says Sikander Ailawadhi, a hematologist-oncologist at the Mayo Clinic in Jacksonville, Florida. However, multiple myeloma occurs two to three times more often in African Americans than in white people.
In addition, African Americans are far less likely to be involved in clinical trials, according to Ailawadhi's research. One study he co-authored, which was published in 2018 in The Oncologist​, used data from previously published multiple myeloma clinical trials from 2000 to 2016. In these trials, 84% of the research participants were white, while 8.6% were Black and 1.8% were Hispanic. Of the 177 multiple myeloma trials that met eligibility criteria for inclusion in the study, only 78 trials reported the race and ethnicity of participants.
Every Patient Is Different
Physicians consider several factors when determining treatment, including the patient's disease status, past treatment history and individual goals and preferences, says Anwer. All three of these factors played a role for Sheri Baker, a 58-year-old bookkeeper from Meridian, Idaho. After her initial diagnosis of standard-risk multiple myeloma in October 2011, Baker started treatment with Velcade and dexamethasone and then had an autologous stem cell transplant. Her cancer responded with some residual markers of disease. She didn't start treatment again until April 2014, after she had a relapse. However, she was worried that a new drug would contribute more to her kidney damage, which is a common complication of the disease.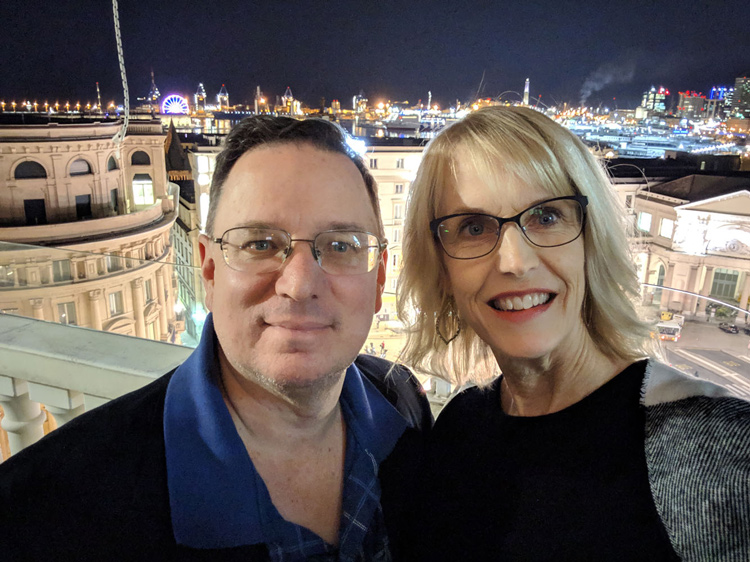 "I didn't want to start something that would cause more kidney problems," she says, noting that her physician initially recommended a drug known to be toxic to the kidneys. "I asked my doctor, 'Why can't I go back on Velcade?'" She had taken Velcade, a drug that is safe for patients who have kidney failure, during her induction therapy—the four treatment cycles leading up to her transplant—and her cancer didn't seem to be resistant to it. "He looked into it and said, 'Yeah, you can do that,'" she says. "That was me asking the questions and making the decision." Baker had another relapse in the summer of 2020, and she started taking Darzalex Faspro (daratumumab and hyaluronidase-fihj), which is a form of Darzalex that can be injected under the skin as opposed to through infusion, along with Revlimid and dexamethasone.
When Baker was first diagnosed nearly a decade ago, there were far fewer treatment options. "It's terrific because it makes me feel like we're getting closer to actually finding a cure," she says. "It gives me hope that I won't run out of options for a long time."
There are other considerations when weighing treatment options, including side effects such as peripheral neuropathy. There is also the time associated with physically and emotionally demanding treatments, the burden of traveling for care, the cost of treatment and the effects on quality of life that come with navigating a chronic condition. Sims is in remission but still needs pain medication to manage her bone pain, for example.
"I will usually tell patients what I think the best option for them would be, and then we have a conversation about their personal circumstances and the logistics associated with that treatment option," Silbermann says.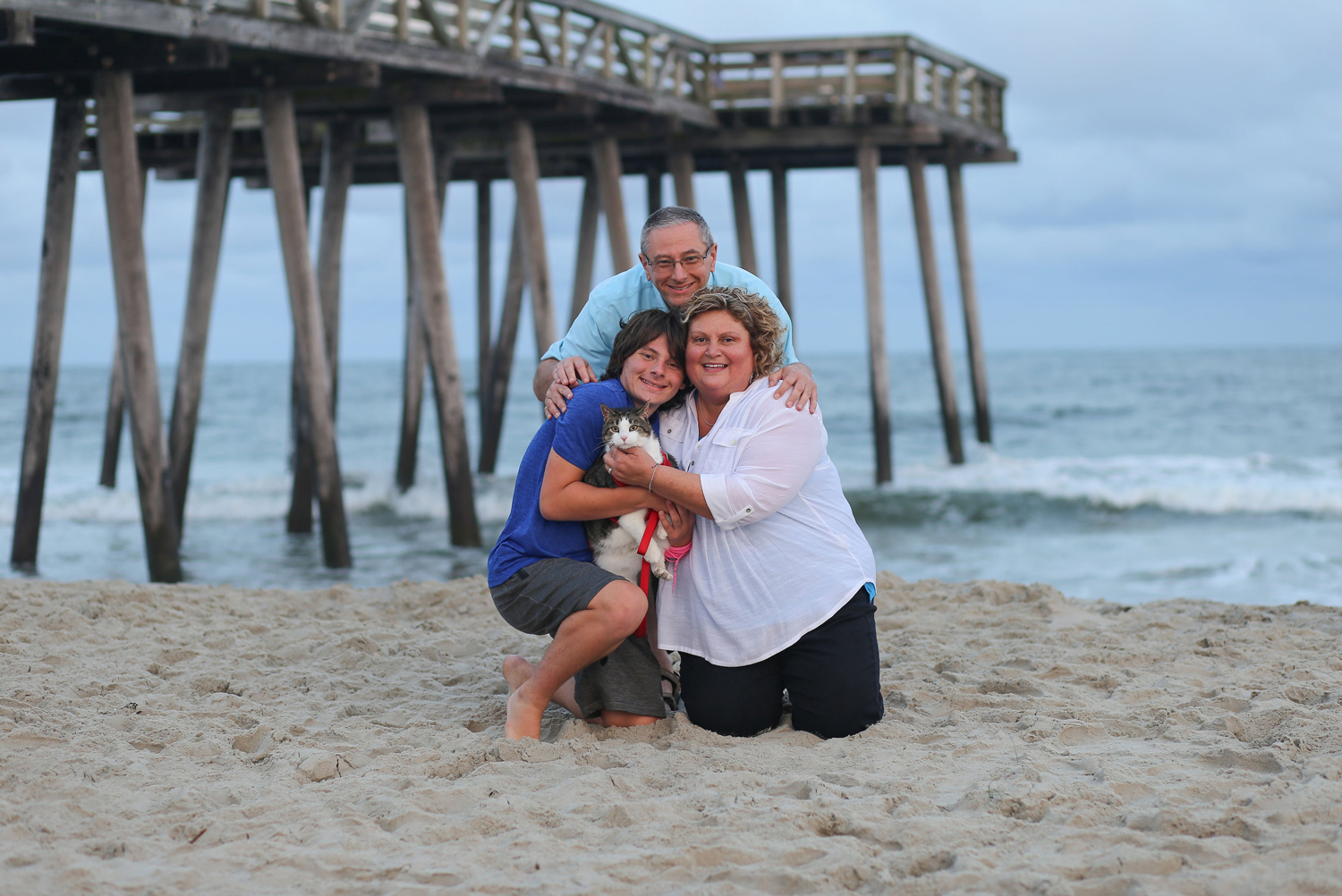 That's why Chrissy DeGennaro, a 51-year-old from Marmora, New Jersey, who was diagnosed with multiple myeloma in 2006, emphasizes teaming up with a hematologist-oncologist to make treatment decisions together. As a mother to a toddler during her first years o​f treatment, she wanted to be fully present for her son and made treatment decisions accordingly. She recalls being offered an allogeneic transplant—a transplant using a donor's stem cells as opposed to her own. But her doctor said the procedure carried a 40% chance of dying, much greater than the 1% risk with autologous transplants that are considered the standard of care for multiple myeloma. "Why make myself so sick and vulnerable and take that big risk when I had a young child?" she says.
DeGennaro encourages people with multiple myeloma to take time to ask questions. "Don't feel bad about going back and asking again and again," she says. "It's a lot to accept, and every time you relapse, it feels like you're being diagnosed all over again."
DeGennaro should know: In more than 14 years of living with multiple myeloma, she has lost track of how many times her cancer has relapsed. She's taken 27 different drugs, had two autologous stem cell transplants and undergone CAR-T cell therapy twice. She's currently taking Velcade and Xpovio (selinexor), a drug approved by the FDA in July 2019 for patients with refractory or relapsed multiple myeloma who have had at least four prior therapies and whose disease stopped responding to other mainstay multiple myeloma treatments.
"I've been faced with a lot of choices and decisions," DeGennaro says. "I feel like every decision I've made has apparently been the right one at that time because I'm still here. I have zero regrets."
Cancer Today magazine is free to cancer patients, survivors and caregivers who live in the U.S. Subscribe here to receive four issues per year.