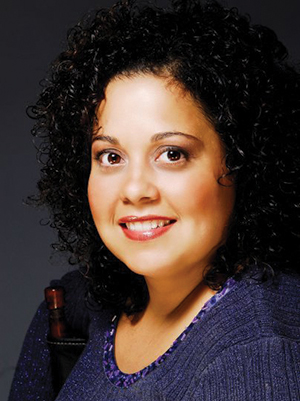 Cancer delivered a one-two punch to Cindy Martin and her close-knit family in October 2010. First came the devastating diagnosis: grade IV glioblastoma.
Then, the family—like many people affected by cancer—found themselves struggling to pay medical bills as Martin, a 54-year-old self-insured hairdresser, had to stop working because of symptoms of the brain tumor and side effects from treatment.
After undergoing brain surgery, radiation and chemotherapy and developing an infection, Martin died in February 2011. Initially, her family felt immobilized by grief. Then they channeled their anger and frustration with the bureaucratic struggles that had marred their mother's last few months in a new direction. Later that year, they founded Cindy's Legacy, a nonprofit organization that provides administrative and financial support to families who are affected by cancer.
Where to Seek Help
Learn about organizations that cover secondary expenses.
While Martin was sick, friends and clients from her Herndon, Virginia, beauty salon contributed about $15,000 to defray some medical costs. "So many people helped us that I really wanted to pay it forward to people who need financial assistance," says founder Stacy Brooks, one of Martin's three adult children, who lives in northern Virginia.
Cindy's Legacy provides grants ranging from $300 to $500 to help families pay for groceries, bills, prescriptions and medical supplies that might not be covered by insurance. The organization, which includes four board members and a small network of volunteers, also gives gas gift cards to patients who travel long distances for treatment and assists with administrative tasks, such as helping a patient fill out an application for disability insurance or calling a patient navigator at a hospital.
A Friend in Need
Pitch in to help a friend with cancer.
Managing day-to-day tasks and expenses creates an extra burden for cancer patients. Here are some ways you can help a friend:
Housecleaning
Lawn care
Child care
Pet care
Mailing bills or assisting with online payments
Grocery shopping
Picking up library books or prescriptions
Providing transportation for the patient and family members
So far, Cindy's Legacy has distributed $20,000 in grants, which were funded through annual golf outings and wine-tasting events. In the future, Brooks says she'd like to add more volunteers in order to reach more people, but she hopes to maintain the group's focus on modest, direct support.
"Navigating the system is hard," Brooks says. "It's like a job. I'm not going to have all the answers, but I can help people find the answers."
Cancer Today magazine is free to cancer patients, survivors and caregivers who live in the U.S. Subscribe here to receive four issues per year.