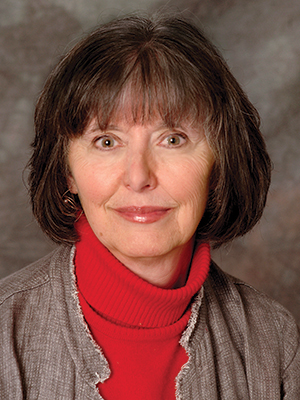 THE IMPACT OF CANCER on friendships can be shocking. A cancer diagnosis is a litmus test for relationships, and everyone experiences surprises. We generally assume that our friends will be supportive in a crisis, but after cancer, we learn this may or may not be true. Meanwhile, people we barely know become faithful and important friends.
Everyone is afraid of cancer, and some people just can't manage their own fears in order to support you. It is very upsetting when a dear friend never calls after learning of your diagnosis. It is distressing when someone turns away after spotting you in the market—especially if you are wearing a wig or a hat on your bald head. It is terrible when an old friend suddenly stops your regular routines.
You don't have to forgive these behaviors, but it is helpful to understand them and remind yourself that your friends' absences are about them, not you. It is your decision whether a friendship is important enough to save. If so, you likely will have to say something like: "I have missed you. Can we meet for coffee or lunch?" At that meeting, try not to be angry, but do express your disappointment. Blame will not help, but your honesty and vulnerability may enable your friend to respond in kind. If that doesn't happen, you won't later regret a lack of effort to save the friendship.
Fortunately, these vanishing folks are the exception. Most people will extend themselves to help you, and you likely will feel surrounded by warm affection.
Here are some suggestions for keeping up with those friends who embrace you after a cancer diagnosis:
1) Before you start treatment, ask one trusted person in each of your social groups—at your school, workplace, church or temple—to be the point person for sharing information about you with others. This friend can also convey whether you want visitors, emails, phone calls or just warm thoughts.
2) Consider setting up a website to update your friends and to organize needed help. Examples include www.caringbri​dge.org, carecalend​ar.org, www.lotsahelpinghands.com and mylifeline.org.
​3) You do not have to divulge any information that you would prefer to keep private. It is fine to say: "I would rather not talk about that."
4) Think carefully about how and with whom you want to spend your time and energy. Some friends can quietly keep you company during a chemotherapy treatment while others may be better suited to bringing you a coffee and a chocolate croissant every Tuesday morning. Someone else may be your go-to friend for a night at the movies when you want to have fun.
5) You are excused from writing thank-you notes for the duration of your treatment. Saying "thank you" will suffice.
6) Pay attention to your friends' behaviors and words. They may want to hear about your treatments but not be comfortable listening to your intense feelings. You need different people for different conversations.
7) Be open to new friends. No one "gets it" quite like another cancer patient. Talk to people in the waiting room or the infusion area. Consider joining a support group. Keep in mind: Your cancer buddies may become some of your dearest friends.
Cancer Today magazine is free to cancer patients, survivors and caregivers who live in the U.S. Subscribe here to receive four issues per year.