My cancer has metastasized and can be treated but not cured. When is the best time to talk to my doctors about end-of-life care?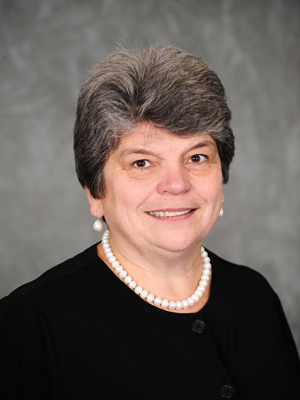 Carol R. Taylor: Learning that your disease has metastasized or that it has stopped responding to treatment can evoke an array of emotions. You don't want to make decisions about end-of-life care when you are first in shock from learning about your diagnosis. On the other hand, it's easy to put these discussions off and never make them a priority. Some people cope with bad news by amassing information; some retreat into themselves. What's important for you to know is that you should have this conversation when you are able to think clearly, that you should have someone you trust with you, and that earlier is better than later.
Some doctors are better at introducing the topic of end-of-life care than others. If your doctor does not raise the topic, you certainly should, as it is always better for you and your family to have as much time as possible to discuss your end-of-life preferences.
Having this conversation will help you to make sure you have the right physician—someone who not only knows what your end-of-life preferences are but who will promise to respect them. Sometimes there can be a mismatch between what you want and what the physician wants to do. If I want to try treatment, but don't want to die fighting, and I'm not responding to standard therapies, I might want hospice early, and I might want to focus more on comfort and relieving my symptoms rather than one more round of chemo or surgery. If I wanted to try every treatment possible, and wanted to die fighting, I would want the best oncologist that geography and finances make possible, and who would find the latest clinical trials and ensure that I'm registered in them. And if I'm in a rural area, I might want to have my physician refer me to a big cancer center.
Going over likely scenarios with your physician is important when having end-of-life discussions. Your loved ones should be included in these conversations so that your family is aware of what your preferences are and can make decisions for you if you are no longer able to do so. No advanced care directive can perfectly predict decisions coming down the pike. For example, there could be a lung cancer patient who tells her husband and doctors that she does not want to be put on a ventilator but then goes on to develop a massive pulmonary infection that going on a ventilator could treat. Her husband could decide to place his wife on the ventilator, because he knows this is what she would want in this situation.
If you wait for your doctor to have the conversation, it may never happen. Many doctors still think that patients don't want to have these conversations—that bringing this up will scare them. But I find that more often than not people find them empowering.
End-of-Life Planning // M. D. Anderson Cancer Center provides online resources on advance care planning. // Last Days of Life is a National Cancer Institute resource with information on end-of-life planning as well as symptoms that could occur during a cancer patient's last days. // National Healthcare Decisions Day educates the public and health care providers about the importance of advance care planning.
For now, our child's cancer appears to be gone. As parents, we are concerned about the long-term effects treatment may have on him as well as the mental and emotional toll the illness has had on him and his sister.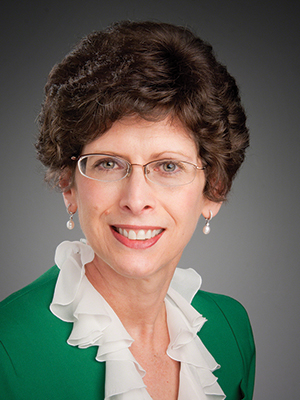 Melissa M. Hudson: It's appropriate for parents to be concerned and be pro-active because late health effects are very common after childhood cancer—both physical and psychosocial effects. And siblings may experience psychosocial effects too.
Sometimes, anxieties and worries can affect relationships in the family: Your daughter may be worried that her brother may die, or she may feel jealous about all the attention that has been focused on him. Some organizations offer support groups for siblings of children with cancer so they can have a place to express their anxieties and fears and the frustration they may feel because their parents have to devote so much attention to their sibling with cancer.
Investigators from the Children's Oncology Group have developed a website (survivorshipguidelines.org) that provides long-term follow-up guidelines for survivors of childhood, adolescent and young adult cancers, as well as information about emotional problems survivors and their families may face. We want a healthy level of worry to motivate healthy behaviors—participating in physical activity, eating a healthy diet, being judicious about sun exposure—but we don't want the level of anxiety to be so paralyzing that their worries affect their daily lives.
It's amazing how resilient families are. In our experience, only in a minority of families does the child's cancer derail the family and cause substantial problems.
The majority of families move on and adapt after the cancer experience. They have their ups and downs, but they are able to get back on track.
Resources for Parents // American Childhood Cancer Organization offers direct services to families with children who have cancer. // Children's Oncology Group has a comprehensive family handbook. // St. Jude Children's Research Hospital provides extensive information for parents of children with cancer. // American Cancer Society provides information on late effects of cancer treatment in children and how to access support services.
My wife was recently diagnosed with cancer. How do I know which websites are considered trusted sources for cancer information?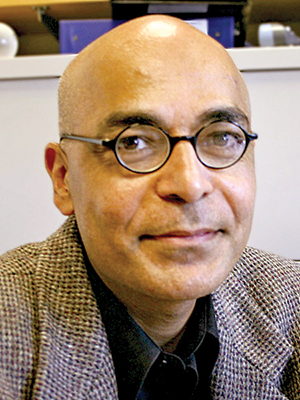 K. Viswanath: The first thing I would suggest you do is call the National Cancer Institute's Cancer Information Service at 1-800-4-CANCER. It is devoted to helping patients and will provide information and referrals to other information sources.
It is important to look at who is providing the information. I would not look at every source out there. I would look at the information that is provided by the cancer center in your region. I would also suggest that you and your wife talk with her physician about the resources in your area. Another good source for finding support is the Association of Cancer Online Resources, which provides information about available treatment options as well as advice on how to cope with cancer.
Cancer patients and their family members often get excited when they read an article about what scientists are saying is a promising new treatment. I try to remind patients that often what they are hearing about is one study that was done on one particular group of people. Or, the study might have been done in mice, not people. You need to ask yourself whether the study is confirming what has been found in other studies and if it's part of a long line of research. If it is, then it's likely to be more reliable.
You should never rely on one study being covered in a newspaper, as reporters often don't have the space to explain caveats or cautions or the limitations of the study.
Patients who are interested in clinical trials can find clear, accurate information about available trials on clinicaltrials.gov as well as a number of other websites. Before joining a trial, your wife should ask her doctors as well as researchers all types of questions about the study. The same sort of caution should be used when reading websites that are marketing alternative treatments. They typically make their products sound like they are supported by good research—even if that is not the case.
In general, it's important to have a healthy degree of skepticism. And when in doubt, always talk to your physician.
Evaluating Cancer Information // Association of Cancer Online Resources provides information on support groups, treatment options and clinical trials. // National Cancer Institute's Cancer Information Service has information specialists available to answer questions. 1-800-4-CANCER // HealthNewsReview critiques news stories, with the goal of improving media coverage of health news.
Cancer Today magazine is free to cancer patients, survivors and caregivers who live in the U.S. Subscribe here to receive four issues per year.