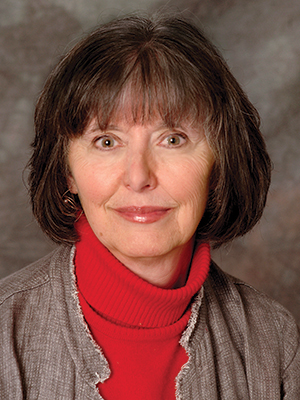 RESEARCH HAS SHOWN ​that people who report having strong social support live longer and have a higher quality of life compared to those with fewer perceived social connections. This support can help to lighten the load for cancer patients so they can better focus on healing.
After you receive a cancer diagnosis, it may help you to remember the advice of Mister Rogers' Neighborhood television host Fred Rogers, who encouraged children to "look for the helpers" who emerge in times of crisis.
These "helpers" may go by different titles or roles in your hospital or community, but their support can be essential in your recovery.
1) Ask your oncologist or an oncology nurse to direct you to the right person to help you access services such as counseling or transportation to medical appointments. These services may be provided in the community or through the hospital as part of your care.
2) Patient navigators help coordinate resources for patients. These trained professionals, whose roles tend to vary from hospital to hospital, generally help patients communicate with doctors, set up appointments, and access financial, legal and social support.
3) Oncology social workers help patients and families adjust to illness, manage relationships and professional issues, and work through any feelings of grief or loss. In some hospital settings, they also connect patients to services.
4) Peer navigators are cancer survivors who have been through treatment and help to encourage patients by listening and sharing their own perspectives. Some cancer centers will provide a phone number of a peer navigator shortly after a patient is diagnosed with cancer. If not, some patient advocacy organizations, such as Imerman Angels and 4​th ​Angel, provide similar matching services for cancer patients.
5) Cancer support groups, which usually meet regularly at hospitals or cancer centers, provide valuable opportunities for face-to-face contact with people who are going through similar experiences.
6) Synagogues, churches or other faith-based communities can offer a wellspring of guidance, even for those who haven't recently been active in them.
7) Municipal or county governments may be able to connect you to local programs such as Meals on Wheels.
8) Social network groups that have a community focus, including Facebook groups for specific neighborhoods, can be a good place to ask people in your area about services or for help with such tasks as rides, meals or child care.
9) Other patients sitting in waiting rooms or treatment areas may also be able to share support strategies that have worked for them. This conversation may also provide a bonus: helping to combat the isolation that can accompany cancer treatment.
Cancer Today magazine is free to cancer patients, survivors and caregivers who live in the U.S. Subscribe here to receive four issues per year.