Eartha Kitt may be best remembered for her role as the sensual Catwoman on the 1960s Batman TV series, but well before then she had proved to be a versatile singer, dancer and actress who built an international following. Her Christmas hit Santa Baby is still played every holiday season. She also dazzled audiences with an ability to sing in seven languages and evocatively perform songs such as I Want to be Evil and C'est Si Bon.
The 80-year-old entertainer was still performing in 2006 when she was diagnosed with stage III colorectal cancer—news that stunned her family and friends, who knew her as a physically fit, larger-than-life woman devoted to a healthy lifestyle.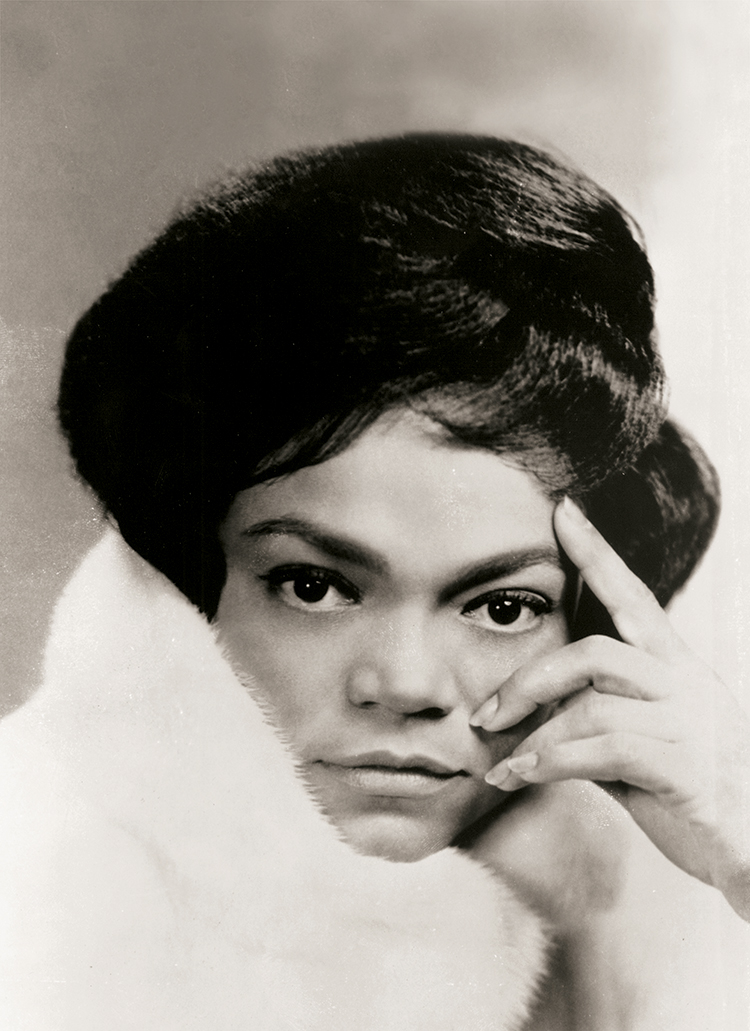 "She lived a very organic life," says her daughter, Kitt Shapiro, recalling that her childhood home in Beverly Hills, California, had a vegetable garden and chickens to provide eggs. "I grew up with my hands in the dirt learning about nature up close and personal," Shapiro says. "It was an interesting upbringing with a woman who was internationally famous, yet completely an earthy person."
A Lonely Childhood
Long before Eartha was honored in 1960 with a star on the Hollywood Walk of Fame, she was a neglected and abused orphan in rural South Carolina. Born Jan. 17, 1927, in the town of North, 30 miles south of Columbia, Eartha Mae Keith was the daughter of a biracial black and Cherokee woman and a white man whose identity she never learned. When Eartha was very young (by some accounts just 3 or 4), her mother left her with relatives who never accepted the child's mixed-race roots.
"She was terribly abused in the South due to her light-colored skin and [she was] called 'yella gal,' which was not a compliment," her daughter says. "She really didn't feel that she fit in."
When Eartha was 8 years old, her aunt in New York City sent for her, but she continued to be abused. Teachers who suspected she was being mistreated by her aunt helped Eartha overcome her shyness, and she was able to master reading and writing. One day, a supportive teacher gave her a dime to pay for public transportation so she could audition at the local high school for performing arts. She was accepted immediately. Another teacher gave her a theater ticket to see the play Cyrano de Bergerac. "That's the feeling I wanted: the feeling of an audience loving you and telling you they love you," she wrote in her autobiography I'm Still Here: Confessions of a Sex Kitten.
By the time she was 16, Eartha had run away from home several times, living with anyone who would take her in. A chance meeting on the street with a dancer from the Katherine Dunham Dance Company led to an audition with the African-American dance troupe. The teenager's boldness on and off the dance floor earned her a scholarship and, later, a Broadway role in the musical Blue Holiday in 1945. She made her film debut in the 1948 feature Casbah.
Eartha accompanied the Dunham dance company on its 1948 European tour. After quitting the company in 1950, she remained in Paris and created her own cabaret act, to wide acclaim. Orson Welles took notice, calling Eartha "the most exciting woman in the world." The actor and filmmaker cast her as Helen of Troy in an adaptation of Faust at the Edward VII Theatre in Paris in 1950. After she toured with the production in Germany and Belgium, Eartha was offered a contract to perform her nightclub act in Istanbul, where the wife of a Turkish admiral taught her the song Uska Dara. She later recorded the song.
Eartha returned to the U.S. in 1951, but didn't enthrall American audiences at first. She persisted, earning positive reviews performing at the Village Vanguard in New York City. Later, in the Broadway revue New Faces of 1952, she brought down the house when she sang Monotonous while crawling cat-like over three chaise lounges. Her 1953 recording of Uska Dara sold 120,000 copies, and that same year, RCA released her first album.
A Family to Cherish
As her career flourished, Eartha had romances with the rich and famous, but in June 1960, she married real estate developer Bill McDonald. Before the marriage ended in divorce in 1965, Eartha gave birth to Kitt on Nov. 26, 1961. As a mother, Eartha always wanted her daughter at her side. In many ways, Shapiro says, she "completed" her mother, who longed for a family to cherish.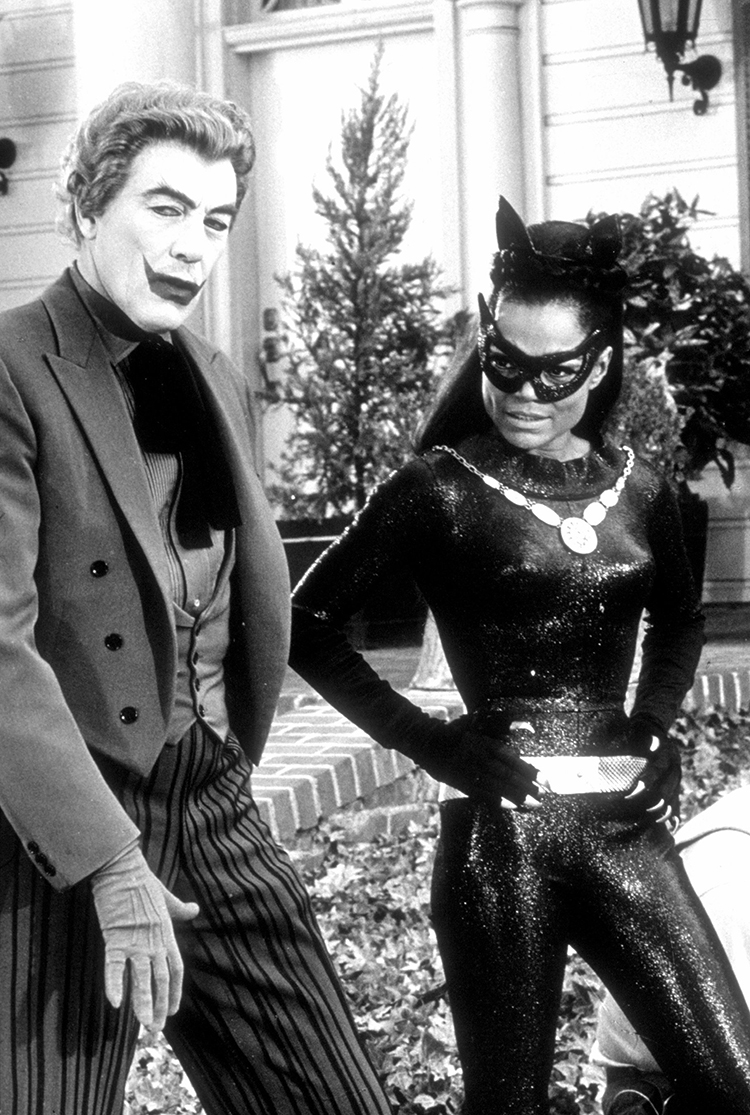 "She was totally devoted to me," says her daughter, who now lives in Westport, Connecticut. "And I felt a sense of responsibility to her very early on. So we were very connected to each other. She would often introduce us as, 'I'm Eartha, and this is Kitt.' I think I gave her the roots that she so yearned for." The pair traveled the world as Eartha performed.
Eartha also spent time helping low-income children. In 1966, she started a nonprofit foundation in Los Angeles to teach children living in poverty to dance and to foster personal growth. A year later, Eartha testified before Congress with a group of young people from a high-crime area who were looking to raise funds to help troubled youth in their Washington, D.C., neighborhood. In 1968, her focus on helping children led to an invitation to a White House luncheon dedicated to the topic of crime. When President Lyndon B. Johnson's wife, Lady Bird, opened the discussion to the floor, Eartha made comments about the shortcomings of welfare and took a strong stance against the Vietnam War. After her impassioned remarks, Eartha recounted in her autobiography, her U.S. bookings were suddenly canceled and, for the next decade, she performed mainly abroad.
Eartha returned to Broadway in 1978 as Sahleem-La-Lume in the musical Timbuktu!, which earned her a Tony nomination. When the show opened in Washington, D.C., Eartha recalled in her autobiography how President Jimmy Carter greeted her with, "Welcome home, Eartha." The president's gesture, by many accounts, paved the way for a comeback.
In her later years, Eartha continued to perform, but she also lent her voice to animated children's films and programming, receiving three Daytime Emmys for outstanding performances in an animated program. She also was nominated for another Tony and two Grammys and wrote three autobiographies and a book on health and wellness. But to the baby-boom generation, Eartha will be remembered for her portrayal of Catwoman on the Batman TV series in 1967 and 1968, in an era when few African-Americans appeared on network television.
A Late-Stage Diagnosis
Always wanting to stay productive, Eartha filled time on movie sets and in dressing rooms doing needlepoint and tapestry, Shapiro says. Towards the end of 2006, she went to a rheumatologist to see if she could get relief from pain she felt in her hands, likely related to carpal tunnel syndrome. A series of tests revealed that Eartha was bleeding internally. A colonoscopy led to a diagnosis of stage III colorectal cancer.
"We were stunned, as if we had been under a spell that she was invincible," Shapiro says, but her mother was calm after the diagnosis. "She believed that everything happens for a reason."
Sometime in early 2007, Eartha had surgery to remove her colon and nearby lymph nodes at New York-Presbyterian/Columbia University Medical Center in New York City. After the surgeon removed all signs of cancer from her body, Eartha started chemotherapy, but decided to stop after one round because she didn't like how it made her feel. She continued to perform.
In November 2008, Eartha went in for follow-up tests that showed more internal bleeding that suggested the cancer had returned, Shapiro says. On Nov. 26, Eartha went in for another operation, but surgeons stopped when they saw the cancer had spread throughout her body, her daughter recalls. Shortly after, Eartha returned home to hospice care. She died on Christmas Day, Dec. 25, 2008, at age 81, with her daughter by her side.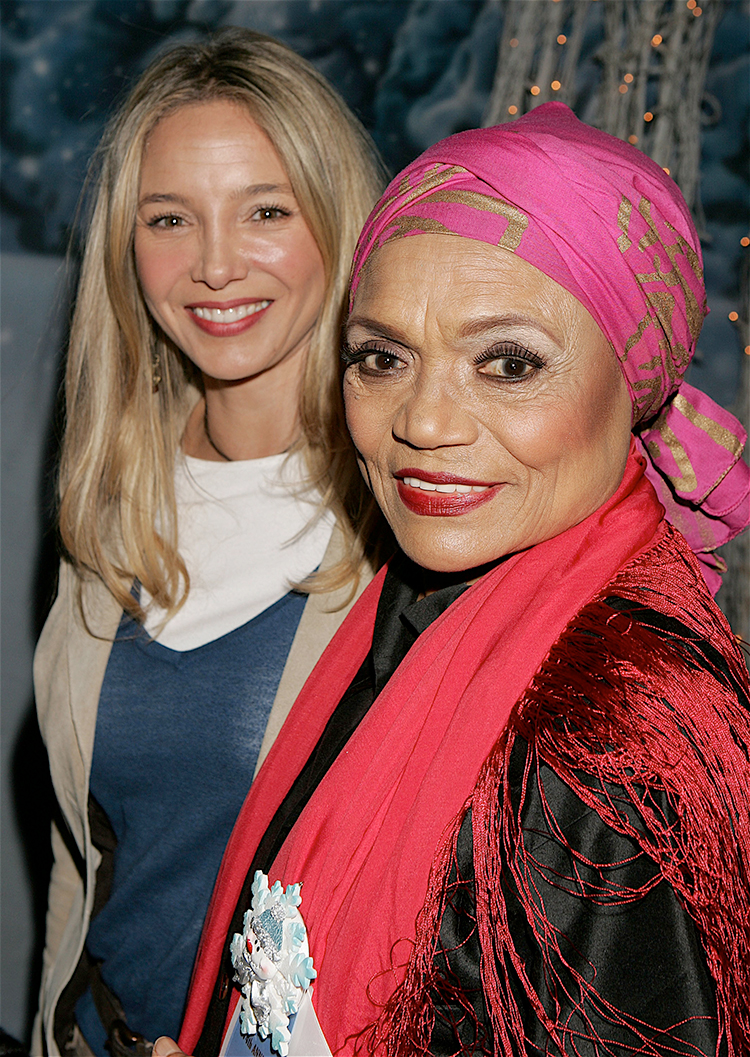 Screening and Treatment Advances
Colorectal cancer is the third most common cancer in the U.S., excluding nonmelanoma skin cancers. Between 2003 and 2012, the incidence and death rates from colorectal cancer declined by 3 percent every year, in part because of increased colorectal cancer screening that allows polyps to be found and removed before cancer develops and tumors to be discovered at an early stage of the disease, when it is most treatable.
The U.S. Preventive Services Task Force (USPSTF), a volunteer panel of experts that makes evidence-based recommendations on screenings, has urged colorectal cancer screening in one form or another since 1995, but adherence was low at first. "Increased awareness [of colorectal screening's effectiveness] is probably one of the biggest changes in the last decade for colon cancer," says Abby Siegel, who was Eartha's oncologist and is now senior principal scientist in global clinical development for the drug manufacturer Merck, based in Kenilworth, New Jersey. In fact, among people over the age of 50, colonoscopy—a form of screening in which a long, thin tube with a small video camera is used to find and remove growths from the lining of the rectum and colon—increased from 19 percent in 2000 to 55 percent in 2013, according to a 2016 report published by the American Cancer Society.
Eartha didn't receive her first colonoscopy until she was age 80, says Shapiro. Today, the USPSTF advises that most patients between 50 and 75 years of age get screened using one of a variety of methods, including a colonoscopy. Shapiro continues to stress the importance of screening through her work as a board member of the Colon Cancer Alliance.
Increasing Colorectal Cancer Screening
Guidelines stress different approaches for same goal.
People often avoid getting colonoscopies because of the invasive nature of the test in addition to the associated bowel prep, which requires fasting and taking strong laxatives. The U.S. Preventive Services Task Force (USPSTF), which makes evidence-based recommendations for health screenings, also offers the option of less-invasive screening methods. Two options are stool tests that can detect traces of blood or DNA that could signify colorectal cancer, as well as virtual colonoscopy (also called CT colonography), which provides 3-D images of the inside of the colon.
"The new recommendations may make screening easier for those people who may be fearful of colonoscopy, who don't want to go through the bowel prep, who can't afford colonoscopy, who don't have a gastrointestinal doctor near their location, or who have [other health conditions] that prevent them from having a colonoscopy," says Michael Sapienza, chief executive officer of the Colon Cancer Alliance, based in Washington, D.C.
The new USPSTF guidelines, published June 21, 2016, in the Journal of the American Medical Association, did not rank the screening options, in the hope that they would boost overall use of all screening methods. "The best screening test is the one that gets done," the guidelines note.
Screening choices for people between age 50 and 75 with no previous history of polyps include:
high-sensitivity, stool-based tests completed annually;
CT colonography or flexible sigmoidoscopy, which examines the lower part of the colon only, completed every five years; or
colonoscopy every 10 years.
Patients with a family history of polyps or colorectal cancer, a personal history of previous polyps, inflammatory bowel disease, or certain inherited conditions may need more frequent screening.
Researchers are making strides in understanding genetic variables in colorectal cancer that can help them personalize treatments to each patient, Siegel says. Lab tests are now available that reveal the activity of different genes, as well as the mutations inside colorectal cancer cells that can be targeted by specific drug therapies. Two drugs, Erbitux (cetuximab) and Vectibix (panitumumab) can be added to chemotherapy regimens, but scientists now know that this combination may be ineffective in patients whose tumors have mutations in the RAS gene. These treatments, which are usually prescribed for advanced cancer, have extended survival times when added to chemotherapy in colorectal cancer tumors that do not harbor these mutations, compared with using chemotherapy alone.
Immunotherapies, which harness the power of the body's immune system to fight cancer, also hold some promise. For example, Keytruda (pembrolizumab), a checkpoint inhibitor that blocks a protein on the immune cells, called PD-1, has shown good results in colorectal cancer patients whose tumors have a genetic instability called mismatch-repair deficiency, which is associated with an increased number of mutations. Approximately 15 percent of colorectal cancer patients have mismatch-repair deficient tumors.
"Some patients respond incredibly well to these new immunotherapies, which can [allow us to use] a single agent with very little toxicity," says Siegel.
In November 2015, the U.S. Food and Drug Administration granted Keytruda breakthrough designation after a study published in the June 2015 New England Journal of Medicine showed that nine of 10 stage IV colorectal cancer patients with mismatch-repair deficient tumors who were treated with Keytruda had stable disease or showed some response for 12 weeks or more.
"I think that it is possible that we're going to have a very active regimen for a subset of colon cancer that has an immunotherapy component," says Nilofer Azad, a medical oncologist specializing in gastrointestinal cancers at the Johns Hopkins Kimmel Cancer Center in Baltimore. The next research challenge is to see if other immunotherapies can benefit more patients with colorectal cancer, Azad says.
In the meantime, the tools exist to prevent many cases of colorectal cancer in the first place: "We all need to start talking to our families about [colorectal cancer]," Shapiro says. "The more we talk about it, the more people hopefully will get screened."
Cancer Today magazine is free to cancer patients, survivors and caregivers who live in the U.S. Subscribe here to receive four issues per year.