Ivis Febus-Sampayo knew something was wrong. For 18 months, her doctor had dismissed her complaints of a warm sensation in her chest, telling her it was a symptom associated with breast feeding. When the dull feeling turned into a stabbing pain, Febus-Sampayo, then 38, demanded her doctor do a breast exam. He "felt something" in her left breast.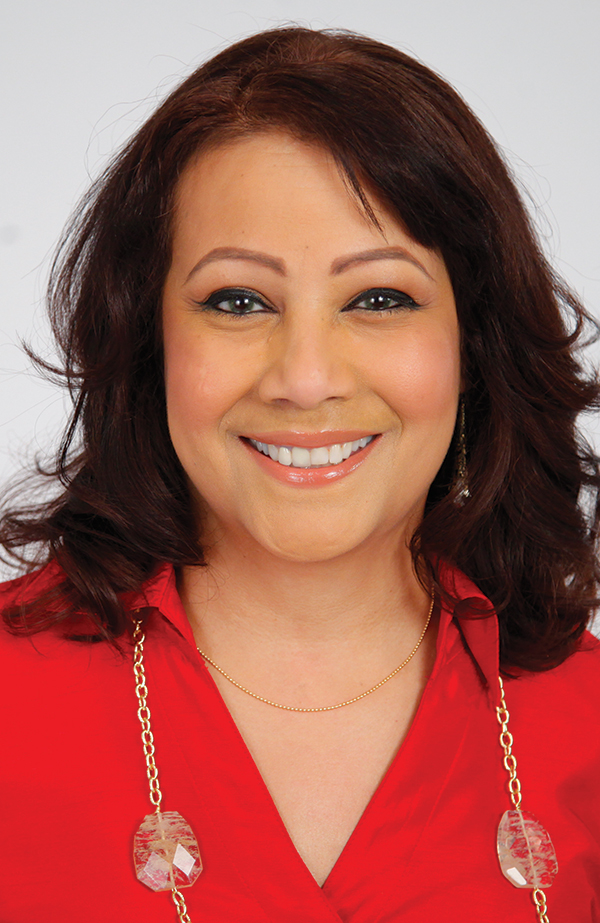 After a mammogram and ultrasound, lab reports indicated the lump was likely a benign fibroadenoma. But Febus-Sampayo, concerned that the lump may have been misdiagnosed, trusted her intuition. She asked for a referral to a breast surgeon, who performed a biopsy. Two days later, in October 1993, the mother of two found out she had cancer. She was diagnosed with stage IIb breast cancer.
Since then, Febus-Sampayo, now 58, has worked to ensure that women who face cancer diagnoses have the resources to be active participants in their care. In 1996, she joined SHARE, a New York City-based nonprofit organization that supports women with breast and ovarian cancers. As the director of the Latina SHARE program, she had a mission: to make every English-based support service offered through SHARE available in Spanish. Two years ago, Febus-Sampayo took on the role of senior director of programs, and she now coordinates all of the organization's services, including support group meetings, educational materials, webinars and patient helplines. Anyone with a breast or ovarian cancer diagnosis can take advantage of these resources, but SHARE makes sure to extend this support to various races and ethnicities, including Japanese, African-American and Latina populations. 
Febus-Sampayo, who was treated for a second primary breast cancer in 2012 and currently has no signs of the disease, recently spoke with Cancer Today about providing culturally sensitive support to patients with cancer.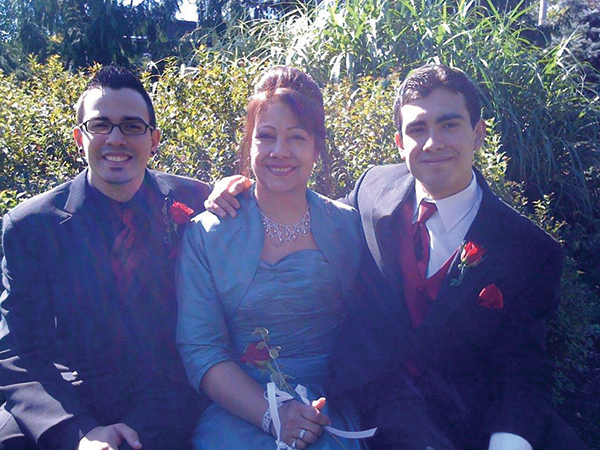 CT: What are some of the important elements of support?
Febus-Sampayo: [When I was diagnosed] the doctor said the most inspiring thing. He said, "Ivis, we are going to get through this." He didn't say, "Ivis, you're going to get through this." He didn't say, "I'm going to get you through this." Right then and there, he said "we," and we formed the team. That's so important: making the patient a part of the team. I think that empowers the patient in order to take her forward. … One way SHARE helps to do this is to provide bilingual patient navigators, who will stand right next to the patient to be sure she understands what a doctor is saying and help her through the entire process as well.
CT: What are some of the misconceptions and challenges related to cancer within Latina communities?
Febus-Sampayo: There's a lot of fear out there that if you have breast cancer, there's nothing you can do and you will lose your breast. We have a lot of immigrants coming from Central and South America who aren't used to getting quality health care. In their countries, they suffer in silence. They've seen family members die from cancer, and they assume that will happen to them. They may not have insurance and they may not realize that they still have treatment options.
CT: What advice would you give women who are dealing with a cancer diagnosis?
Febus-Sampayo: There are various cultural aspects, but there is especially a culture of silence. Most important, you should try to be open about the disease, whether it is within your close core family unit or among your friends. Seek out information. Know that we can't do everything by ourselves, and that it is fine to reach out to an organization like SHARE. Too often [a woman puts] everyone else first. She has to remember [that] if she is going to be around to take care of her family, she needs to be proactive and ask the appropriate questions [of] her medical team.
CT: What is one creative way you tried to help Latinas learn about cancer?
Febus-Sampayo: We wanted to educate women that they can deal with a cancer diagnosis in a way that was familiar to them and not frighten them. I had an idea, which was to start a novela, which is basically a comic-style book. The book addresses myths related to a cancer diagnosis. When I was a child, I learned how to read Spanish through my mother's novelas. So we provided a message in a vehicle that Latinas could relate to.
CT: What can a doctor do to make health care more accessible to patients?
Febus-Sampayo: The goal [for health care teams] is to understand that they don't have all the answers. There is nothing wrong with [the doctor] asking the patient how she can help you, and what does she need you to do to make this better, to make her a part of that team. You need to be open to the community you are serving. If someone doesn't speak the language, make sure an interpreter is there. Make sure you see that it is a person in front of you—even if you don't speak the same language.
My parents came from Puerto Rico, and my mother taught me something that is key to who I am. She said, "If you cut yourself and someone else does the same, we all bleed the same color." Cancer does not discriminate. It affects all of us. The important thing is getting the help you need and making sure these same services are available for everyone.
Cancer Today magazine is free to cancer patients, survivors and caregivers who live in the U.S. Subscribe here to receive four issues per year.