When Amanda Bennett learned in December 2000 that her husband of 13 years, Terence Foley, had a rare form of kidney cancer, she used the same dogged research skills that earned her two Pulitzer Prizes and later the top editorial post at the Philadelphia Inquirer to search out his best treatment options.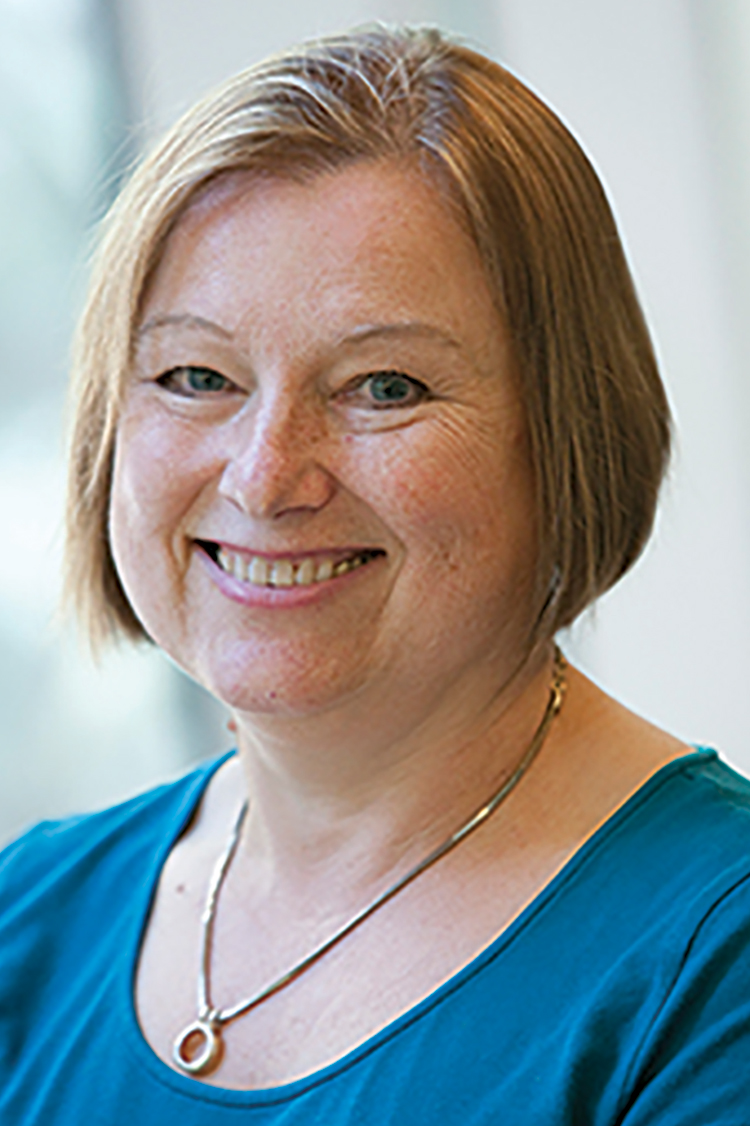 As a result, Bennett's memoir, The Cost of Hope, published in 2012, is more than the story of a family facing cancer. The book pinpoints the difficulties the couple encountered in navigating the labyrinthine health care system for seven years. And it raises tough ethical and economic questions about the delivery of, and costs associated with, cancer care in the United States. Cancer Today recently spoke with Bennett, an editor at large for Bloomberg News, about some of the most vexing aspects of her husband's treatment.
Q: What frustrated you about the way your husband's doctors interacted with one another, and with both of you, during his treatment?
A: Throughout Terence's illness, his doctors talked to one another behind the scenes, but there was never anyone who tried to make sense of everything for us. The system is set up in these silos, and nobody has figured out how to include the patient.
Part of my frustration was that I wanted to know what "the right answer" was. But the different doctors disagreed about what type of kidney cancer it was—papillary or collecting duct—as well as the overall direction to take with his treatment. I realized later that the doctors were just as confused as I was.
Q: Your husband's medical bills totaled $618,616 (most of it covered by insurance). If you had known the cost of each test or procedure ahead of time, how might that have made a difference?
A: Here's a specific example: When his cancer metastasized, Terence was put on interleukin-2 [IL-2, a drug approved for kidney cancer], which made him very sick. I later found out that there had been a very slim chance that IL-2 could have helped him, but it was covered by insurance. If a treatment is free, it's like you almost have to take it. But if someone had said, "Here's a therapy: It has only a slight chance of helping you, and here's what it costs,"—that's another piece of information that at least adds some rationality to the decision.
Q: The conversation about your husband's end-of-life needs occurred less than a week before he died. How and when would you have preferred that conversation to have happened?
A: I wish we'd had a matter-of-fact discussion when we were still considering aggressive treatment. Going into hospice and continuing treatment were presented as an either/or option. I think the two should be presented side by side instead of as a binary choice. I wish one of the doctors had said, "We're going to try every treatment that we can, but we're all mortal, so let's discuss what you'd like to have happen if things don't go as planned."
Q: What advice do you have for patients and families facing the same issues that you and your husband did?
A: I kept thinking that the system was rational, and I could make it work for me. I came to the conclusion that I was, in fact, one of the few people who had made it work for me. If the system seems unclear and confusing, that's because it is, and patients shouldn't blame themselves for not being able to make sense of it.
Q: You've said that the last seven years of your husband's life were "the best years of our lives." Why do you feel that way?
A: We did so much during those years, and we didn't live under a pall of his being sick. That refusal to stop fighting served us brilliantly for six years and 10 months.
Cancer Today magazine is free to cancer patients, survivors and caregivers who live in the U.S. Subscribe here to receive four issues per year.