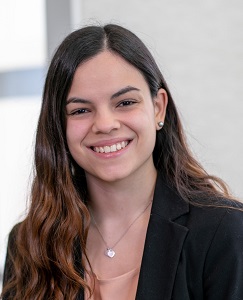 My caregivers do everything for me, even some simple tasks. How do I take back some autonomy without hurting their feelings?
ALYSON ERARDY: You can and should have open and ongoing conversations with your loved ones who are acting as your caregivers. These conversations will allow you to share which needs you can manage on your own and which you need support for. Since your ability to meet your own needs can change suddenly, it is important to have frequent check-ins and to be specific about the tasks you want to manage on your own so caregivers do not accidentally overstep a boundary.
There is no right or wrong way to go about discussing your concerns, but you should regularly follow up with your caregivers. You may prefer to check in once a week or a few times a month, especially if your caregivers do not live with you. If you do live with your caregivers, you may have these conversations more often. While in-person communication is preferable, you can also talk over the phone. Communicating via text or email can be helpful for simple updates, but keep in mind that it can create challenges if your needs are more complex. Whichever way you choose to check in, remember to be honest and specific about what needs should be met and by whom.
If you are finding it difficult to communicate with your caregivers about your needs and boundaries, you can meet with a social worker who can provide helpful language to effectively communicate your needs. If you are not comfortable working with a professional, you can include other family members—perhaps long-distance or secondary caregivers—who can help find common ground between you and your primary caregiver.
If you are worried about hurting your caregivers' feelings, you can say how grateful you are for their support but that you feel confident you can manage a specific set of needs on your own. Many times, caregivers won't feel hurt by you wanting to maintain independence. They just want you to maintain independence safely. To make caregivers feel more at ease, you can assure them that you will tell them if your ability to address a need begins to compromise safety. Caregivers want to provide the best care possible, and sometimes the best care does mean taking a step back.
MAINTAINING INDEPENDENCE // The American Society of Clinical Oncology gives advice on staying safe and independent during cancer treatment. // CancerCare explains how setting expectations and managing the care you receive can improve your well-being as you undergo treatment.
Cancer Today magazine is free to cancer patients, survivors and caregivers who live in the U.S. Subscribe here to receive four issues per year.